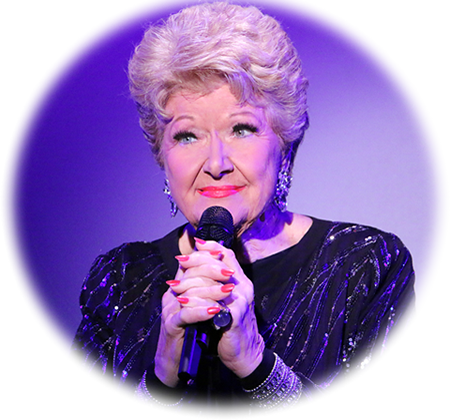 "The woman is purely electrifying on stage."
Sandi Durell, Cabaret Scenes
"There are crown princes, dames, high priests, high priestesses, kings, and queens in the realm of pop and jazz and cabaret. Some girls and women do look like goddesses, but Marilyn Maye demonstrates that she is, without peer, the Supreme Goddess of Music. Girls fifty years younger should have her chops! And all music lovers should not miss this extraordinary talent, now eighty years young, performing at her peak."
Joe Regan, Jr., Cabaret World
2019 Performance Schedule
Date
Time
Venue
City, State
Phone/Info
---
Nov 29th, 30th.
Dinner at 6:00 pm, Show at 8:00 pm
The Purple Room
Palm Springs' CA
---
Dec 31st & Jan 3rd, 4th, 5th.
8:30 pm 11:00 pm
Birdland
New York City
---
2020 Performance Schedule
Date
Time
Venue
City, State
Phone/Info
---
Jan 13th and 14th
N/A
Jazz Congress, Jazz at Lincoln Center.
New York City, NY
Jazz Congress is an annual conference designed to bring together artists, media and industry leaders in the global jazz community to exchange ideas in order to nurture and grow the jazz community and the underlying business and organizations that promote, produce, present, market and support the music.
---
Feb 21st - 23rd
8:00 pm and 11:00 pm
Dizzy's Jazz at Lincoln Center
New York City, NY
Tickets & Info 212-258-9595
---